Gift Aid Print
We offer a full selection of Gift Aid stationery with the sole aim of making it easier and quicker for you to reclaim valuable Gift Aid from HMRC.
We started with the Donor Declaration forms in 2006 and have expanded our range to include many more items. The forms are an ideal way to track donations and claim the Gift Aid.
Coupled with the mail management system, you can also easily keep your supporters updated about the Gift Aid revenue achieved as a result of their donations.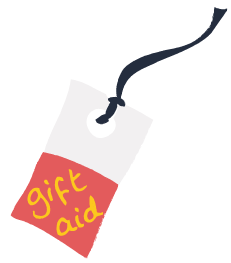 We have specialised in Gift Aid print for charity retail operations since 2006, our range includes:
Donor Declaration Forms with integrated donor cards
Swing tickets
Loyalty cards
Posters and flyers
Gift Aid bag labels
Furniture labels
Donor ID and price labels
Bespoke labels in all shapes and sizes
Stock Appeal flyers